Thursday, June 17th 2021, 8:42 am - Your Weather First has the inside scoop on the weather forecast for the GTA and Greater Golden Horseshoe area – directly from The Weather Network's Forecast Centre meteorologists. The insider info here will help you make better decisions when weather is a factor in your plans.
Mostly Sunny & Warmer Thursday
Abundant sunshine again today! After a chilly start to the day this morning, temperatures will quickly rebound and end up a couple degrees above seasonal this afternoon.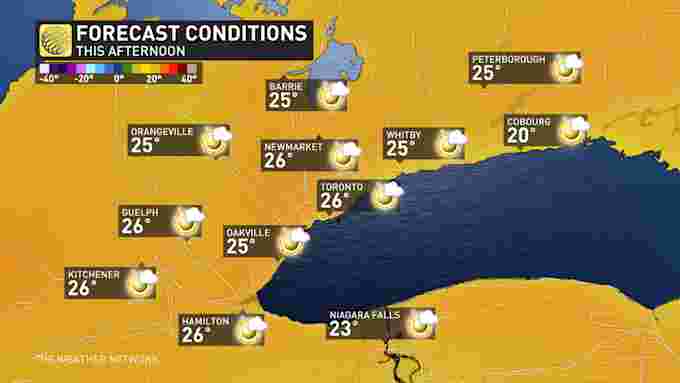 Occasional Showers Friday; Afternoon Sunny Breaks
A period of showers is likely Friday morning and into the early afternoon. Clouds will then mix with sunny breaks during the afternoon and evening. However, a passing shower or thunderstorm will still be possible during the late afternoon and evening.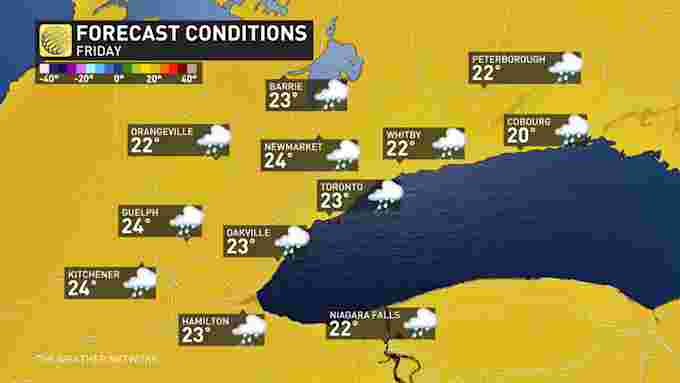 Additional showers and thunderstorms are likely Friday night.
Becoming Sunny & Very Warm Saturday
Showers could linger into early Saturday morning. However, we will see abundant sunshine through the day on Saturday and temperatures will reach the upper 20s.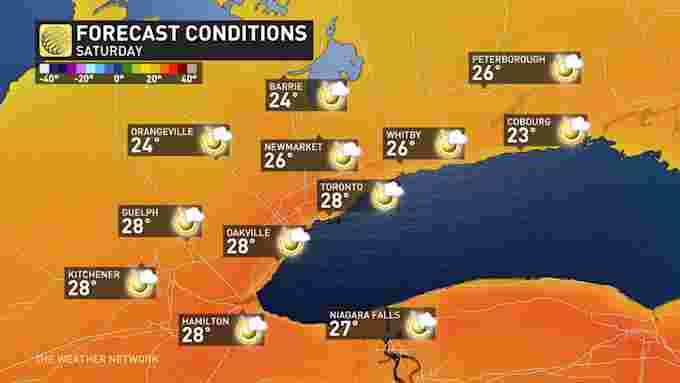 Sunny, Warm & Humid for Father's Day
Sunday will feature gorgeous summer weather for Father's Day - mostly sunny, very warm & humid. However, we are watching a low risk for an isolated thunderstorm.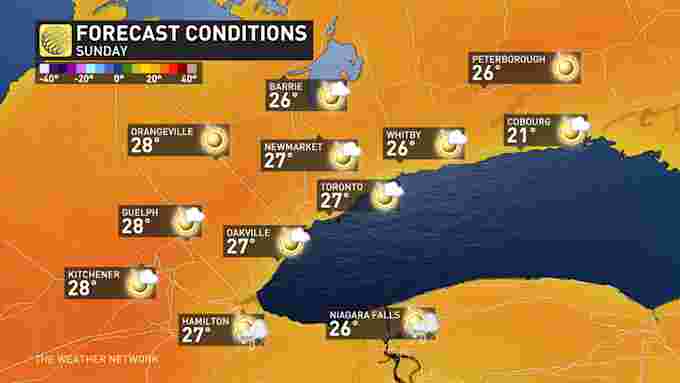 Showers & Thunderstorms Develop Early Next Week
Monday will be partly sunny, hot and humid with an increasing threat for showers and thunderstorms during the afternoon and evening.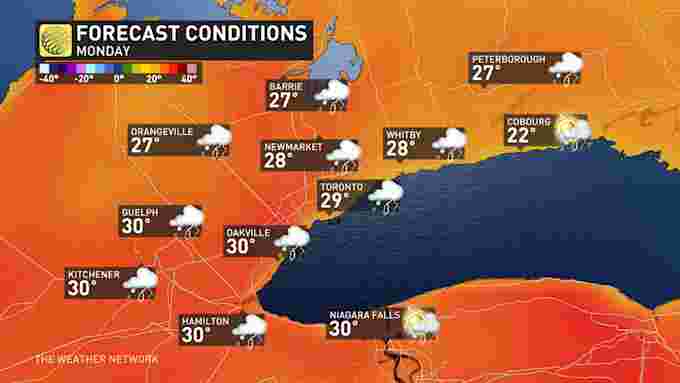 Chilly for the Middle of Next Week
The potential for rain will continue into Tuesday and temperatures will be well below seasonal.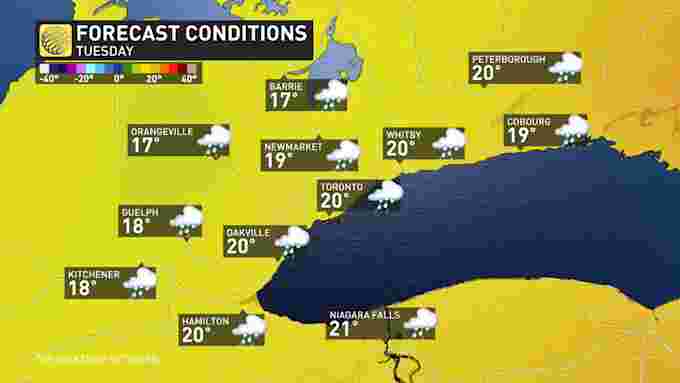 Some sunshine will return for Wednesday and Thursday, but temperatures will continue to be cooler than seasonal.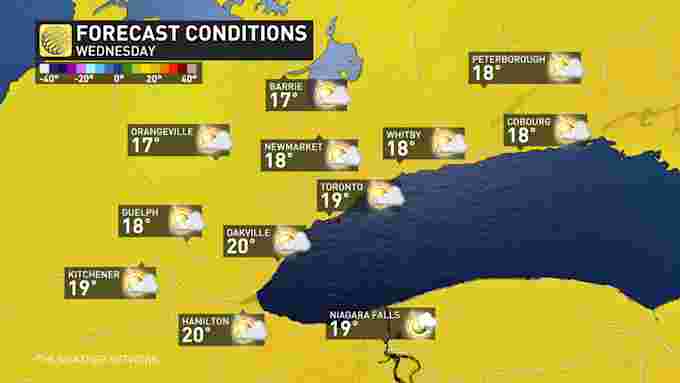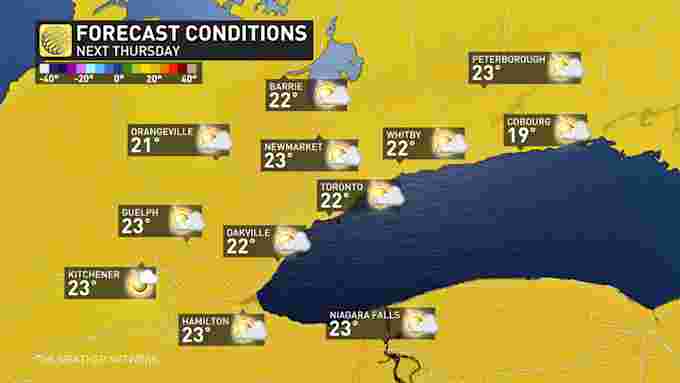 Seasonal Late Next Week & Weekend
Temperatures are expected to trend back to near seasonal for Friday and next weekend.
We do not expect any consistent heat before the end of June, but we are watching the potential for hot weather to return during early July.